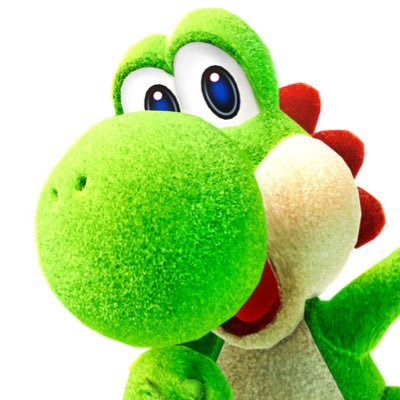 Yoshi's Crafted World review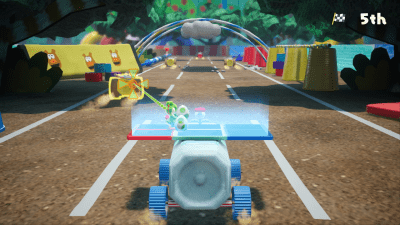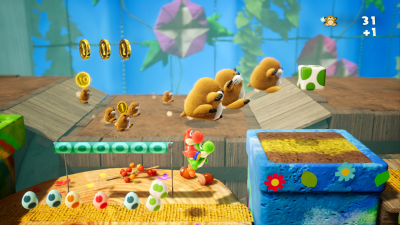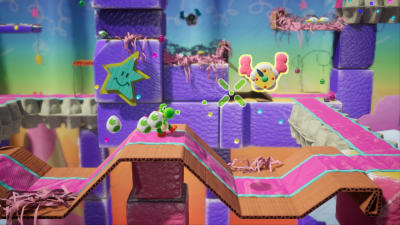 The description of Yoshi's Crafted World
The time has come for beloved Yoshi character to stand aside from the famous Mario, the plumber. Nintendo has released a completely new game with extended adventures of Yoshi and its friends, and there is nothing that whispers Mario in our ears. Well, except the similarities in gameplay and the fact that they both have the same roots.
We know and love funny dinosaur Yoshi from 1995s when he first appeared in several short games. He quickly received series for its adventures, but they always were too short and easy. That stops now. Behold new Yoshi and his amazing world.
Gameplay
If you have already played in one of Yoshi's games before, you may find new gameplay familiar. Yoshi is living peacefully on its island which is called Yoshi's Island, not to be confused. Baby Bowser and Kamek, his minder have scattered all the gems that Yoshi had to guard on his island. Now Yoshi needs to travel across the worlds and gather all the gems. Each world is made in unique mesmerizing theme.
He faces his enemies and has to swallow them to transform them into eggs. These eggs he catapults far far away. Yoshi can't make a double jump like we know who, but he can float in the air for several seconds. Press float, again and again, to make Yoshi pass long distances.
The game actually allows you to play it together with one of your friends. Each of you can hold one of Joy-Con and play. Two Yoshi characters can combine their moves and perform attacks that will be more powerful than singles. They are not competitive at all.
Explore various worlds, uncovering new secrets with eggs. There is a dog Poochy that you have seen in previous Yoshi's games. He appears in some of the levels and can be used to attack enemies or as a mount for Yoshi who can ride it.
While some of the gamers may find it easy to play, Yoshi offers enough challenges that are getting harder with each new level. In the Mellow, easier mode, Yoshi can float without limitations. However, the boss fights are always more difficult than anything else in the game.
Visuals
The graphics are the most striking thing in the game. The world of Yoshi looks so amazing and unique, it is worth to check it even if you don't like the whole gameplay. Everything in this world looks like it was created by long hours with tape, cardboard, paint, glue. While the background is mainly plain Yoshi's adventures look like they happen on stage. It may be one of the most beautiful games made by Nintendo. The best part is that it can run on any device without losing the quality of graphics.
Controls
Yoshi is easy to navigate if you have played its previous versions or Mario before. If you are experienced with Nintendo and Joy-Con controllers, you can find it too simple. However, if you are a newcomer, you will have to practice a lot in the game. You will have to move forward and back, jump and gather coins, fight with bosses and turn them into eggs.
Get the game
To download the app, you will get links to the Official Website and/or official digital markets.
What do think about this review?
Order szczebrzeszyn Unique Gaming Poster
Get 10% off with our code
Get in now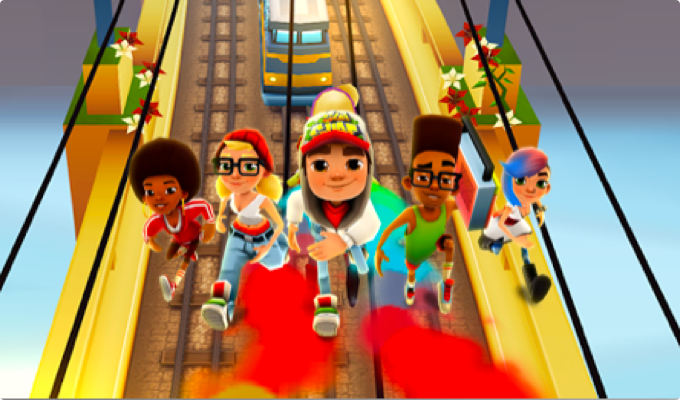 Get in now