Revamping Digital Conversation: X's New Streamlined DM Feature And Coming Audio And Video Calls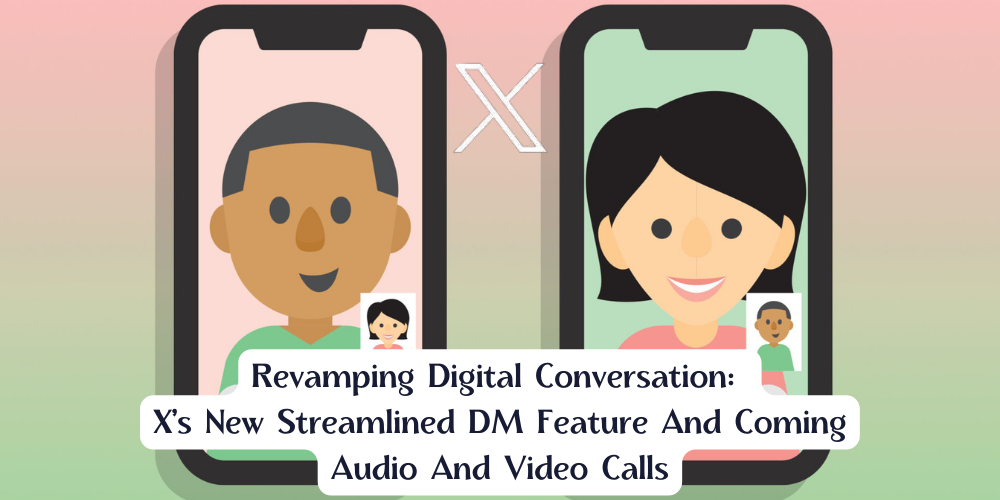 There's a fresh wave of excitement as X delivers a more streamlined approach to digital messaging. Keeping up with the changing facets of digital communication, X has introduced a swipe-to-reply feature for Direct Messages (DMs), aiming to simplify conversations significantly. Users can now effortlessly swipe right on any DM in the dialogue chain and immediately respond to it, alleviating the potential confusion often experienced in threaded chats.
In keeping with X's commitment to improve user experience, this new addition sets a precedent for convenience and efficiency. Not only does this feature enable users to reply directly to a specific message within a thread, but it also retains the option for a general reply. This means conversation flow is not hampered, as one can type in a response in the text bubble located at the bottom of the display sans the need to swipe right to a particular message.
In a progressive move, X has redefined its DM policies to deliver safer and privacy-oriented messaging. Verified users can send encrypted DMs and choose to accept non-follower DMs as default. However, this privilege isn't extended to non-paying users. Astonishingly, X has allowed even non-paying members to leverage the swipe-to-reply functionality despite having this feature as a major selling point of the X Premium service.
While this is an interesting development, X's larger vision is to create value around DMs. The company is actively working to push group chats as a strategic focus to increase social media engagement and reinforce X's private communities. In line with this, X is preparing to introduce audio and video calls as an expansion to its existing messaging tools, enabling users to communicate in more dynamic and interactive ways.
To conclude, X's evolution in digital messaging begins with small refinements like the newly introduced swipe-to-reply feature but is set to hit a crescendo with the upcoming audio and video call feature. X's sustained efforts to enhance its messaging tools signal dynamic changes in direct messaging, making it worthwhile to track future developments and impacts on larger user engagement.