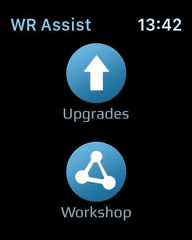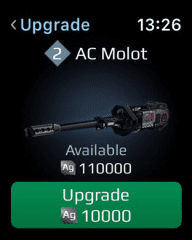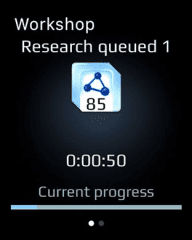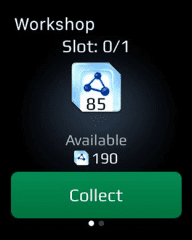 The description of War Robots
Are you ready for sudden attacks, tricky tactical finesses and the many sneaky traps your opponents have in store for you? Defeat rival robots, and upgrade your armaments to improve combat strength, speed, and durability of your battle robot. Show yourself on each map and use various strategies and tactics to get more victories.
Gameplay
The "War Robots" is a real-time multiplayer game from Pixonic LLC that brings you and five other players against an enemy team also consisting of 6 players in a rough fight between giant armored robots! More than 40 battle robots with different strengths are available to fight for you. You can also choose from more than 20 weapon types, including ballistic missiles, energy, and plasma guns to suit your skills. Create a war machine to match your own game style. Exterminate your opponents and complete the tasks at each level to get more credits. Use them for weapons upgrade for your battle bot or save to collect an arsenal of battle bots in your hanger for special contests and fights.
Like many of the top-rated games available, the game itself is free however you can make online purchases at the in-game store to get extra credits, storage space for your battle bots, or pay the money for whole new bots. Users can also create clans to assist one another in battles and watch each other's back. What you will absolutely love about this game is that it doesn't start by throwing you into some ridiculous tutorial. It simply gives you your mech, all the options, and a 'To Battle' button in the upper right-hand corner. How much easier could it possibly be?
Visuals
According to most game publishers, game graphics are the most important aspect in the game creating. After all, graphics are the first thing a player sees and people tend to gravitate more towards graphically eye-catching and impressive games. And in this aspect, War Robots definitely wins. Dark and rough graphical style succeeds in engaging the player to the World of fighting robots. The graphics appear well done and are very reminiscent of SEGA arcade games of the mid-90s. It's sharp, clear, and include amazingly detailed scenes.
Controls
Upon entering the battle, users will be randomly placed into one of the twelve maps available. Each map has its own unique structure, length, and its own playstyle.
Being new to the game, you will start out with a single robot called the Destrier. In the bottom of the screen, you will find options to "Equip" and to "Change" your robot. This will not be important for the first few battles. The only button that you need to know is the "To Battle" button, on the top right of the screen. Once you tap the "To Battle" button, you will have the choice between multiple game modes: Domination, Beacon Rush, Team Deathmatch, Free for All, and Skirmish, although Skirmish is only available from Thursdays to Sundays.
War Robots provides a matchmaking system of 6 vs.6, and missing players are automatically added to the squad by special matchmaking scheme. When entering the battle, the competitive teams are spawned on opposite sides of the map. The player gets 15 seconds to choose a robot before the battle begins.
To download the app, you will get links to the Official Website and/or official digital markets.
What do think about this review?