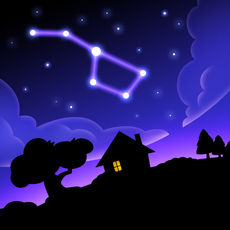 Author:
Terminal Eleven LLC
Author:
Terminal Eleven LLC
The description of SkyView®
SkyView is the perfect app for all stargazers. You can look into cloudless night sky anywhere and whenever you want it. The app is not simply beautiful, it allows you to learn constellations, stars, and planets. People across the world have already found it as the best educational app.
Interface
SkyView has an intuitive and simple to learn interface. After you open this app, you can set your location manually or by using GPS location. This is how the sky mapping system built in the app will start its work. After your location will be identified, you can watch the sky above you, no matter whether it is night or day.
To make the whole visual experience even more unforgettable, turn on Augmented Reality mode, which is available in a free app's edition as well. SkyView will use your mobile camera and combine it with information about stars, planets, constellations. So, you will be able to see the real sky with astronomic diagrams, highlighted on it.
Every time you move your camera, the new stars appear in its mesmerizing beauty, so you will have the idea of their almost precise location in real life. You are able to see constellation art besides the real view. Even if you are unfamiliar with other apps, and this is the first time you are using your phone this way, SkyView interface is easy to navigate. The main goal of this app is to help you to explore and learn the stars.
Functionality
The app is powerful and easy to use tool for discovering sky objects that surround you. It translates 3D graphics on the sky to give you the knowledge about our universe. It contains numerous features inside:
Check out the paths of the planets. You can choose one of your favorite planets and follow its path for 24 hours. All you need to do is move your mobile camera.
Erase time boundaries. You can travel in time with this app. Change the date of your destination and see how the sky looked like in the past will look like in the future.
No need to stare so hard in the sky. You don't need any special equipment to see the stars. Tap the screen and hundreds of stars will jump up in front of you. Pick one area and enlarge it. Tap on the specific planet or star to receive detailed information.
Search for specific sky object. You can use the search bar to locate specific stars. This is a big help if you want to witness some historical comet flyby and so on.
Share the starry sky with your family and friends. If you want to impress someone you love, feel the connection with people despite the long distance, make a picture of the stars you are looking right now and send it to them. You can also share the pictures of your favorite constellation or planets via Instagram, Facebook or Twitter.
Usability
SkyView does not require extra skills from you. All you need is to point the camera of your mobile phone in the sky and tap on the stars or planets you want to discover. Augmented Reality will make the learning experience so fun you will not even notice that you are learning. No extra hand movements. You don't need to hold your phone up in the sky for hours. You can even lie down or sit, watching on your screen. Once you have found something special, press the target button with your hand and select it.
Get the game
To download the app, you will get links to the Official Website and/or official digital markets.
What do think about this review?
Order szczebrzeszyn Unique Gaming Poster
Get 10% off with our code
Get in now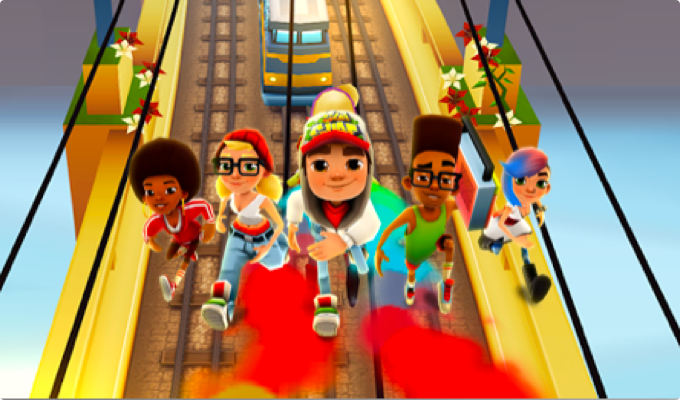 Get in now