Season 3 of Fortnite Introduces New Locations, Baller Rollercoaster, Wolf-Riding, and Darth Vader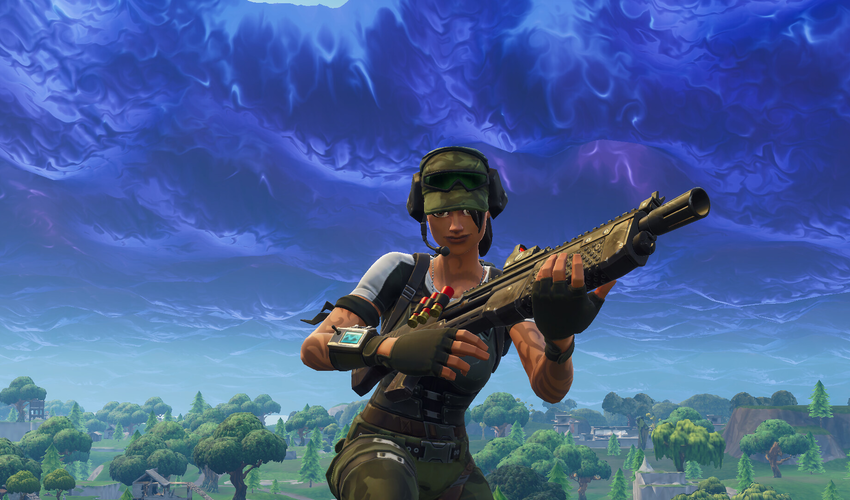 Season 3 of the Fortnite saga's third chapter is already here, and it is more laid-back than we all could expect. Dubbed simply, Vibin', it is all about partying, relaxing, and having fun. As you start playing the game, you will see that the island has undergone some considerable changes with there being more summer-themed locations like an amusement park with a head-spinning rollercoaster as well as Reality Falls, a bizarre-looking forest with lush flora and magnificent waterfalls where players can seek loot.
Transportation-wise, gamers will be able to welcome back everyone's favorite Battle Royale vehicle, the Baller, which looks like a giant hamster ball complete with a grappler. In the new season, the Baller has been given more health, a drainable battery, and the ability to float on water. The Baller can further be used to ride the rollercoaster, making things even more fun. Another new means of transport in the game is boars and wolves. The best part is that you do not even have to dismount to enter a fight!
The one innovation you probably will not be so thrilled about is a feature called storm sickness that facilitates your health decline the longer you stay in the storm. Naturally, you will be warned about the problem in time to take measures and leave the area impacted by the storm; however, if you choose to relive the experience, the negative consequences will return immediately.
As for the rest, the new season comes with new unlockable characters, among which there is Darth Vader, Indiana Jones, and a customizable toy-like figure of Snap. The weapons assortment will not disappoint either: with DMRs, two-shot shotguns, and Hammer Assault rifles, you will not be left defenseless here.
What do you think of Fortnite's Chapter 3 Season 3? Did you get the summer vibe? Tell us what you think in the comments and share the news with others!