Modern Warfare 3 Beta Version: A Glimpse into the Future of Gaming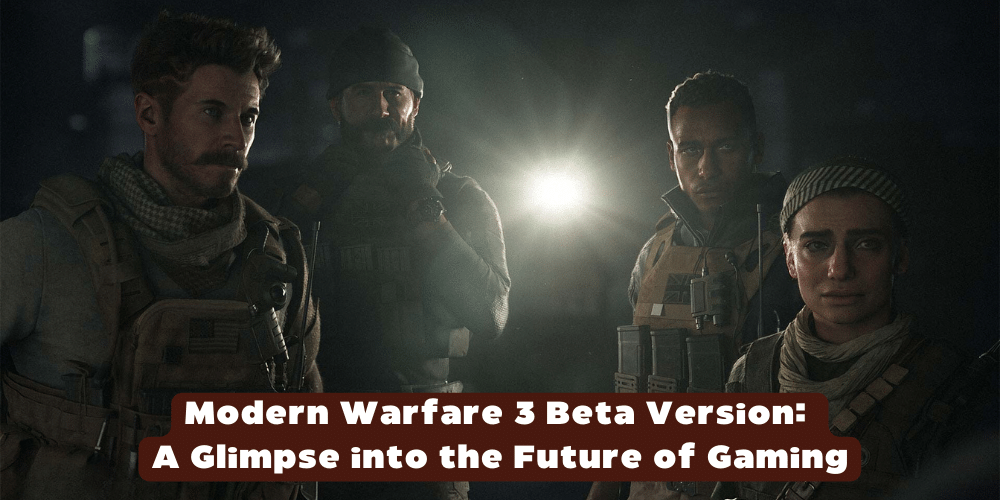 In an exciting new development for gaming enthusiasts, the beta version of the much-awaited Modern Warfare 3 is around the corner! Leaked information from a significant UK retailer, GAME, suggests that the countdown begins now for the MW3 Beta release, tentatively scheduled for October 6. Buckle up for an epic virtual warfare experience that will amplify your gaming hours.
Based on a tweet from user @Ralexxanderr, the leak unveils an MW3 document that he claims was shown to him by a GAME employee. According to him, this year's beta version will kickstart on October 6, making the wait for gaming fans finally come to an end. While this hasn't been officially confirmed, the gaming world is buzzing with anticipation!
Insider Gaming had previously hinted at some crucial dates, announcing that the title for this year would indeed be Modern Warfare 3. Beta weekends are anticipated to commence from October 6 to October 10, 2023, for the PlayStation 4 and PlayStation 5. The second wave of exciting beta weekends for other platforms is likely to start from October 12 to October 16, 2023. Stay tuned for these gaming marathons!
As per the leaked document, the MW3 game has some key dates that gamers should watch out for. The Full Release, following the Campaign's Early Access, is planned for November 10, 2023, across multiple platforms – PS4, PS5, Xbox One, Xbox Series X|S, and PC. Furthermore, December 5, 2023, marks an exciting milestone with the Season 1 Launch and a brand new Warzone Map release.
In conclusion, while the exact details of what the Beta will include are yet undisclosed, it can safely be assumed, based on past Call of Duty BETA's, that the MW3 Beta will certainly house thrilling features like a limited level-cap and a handful of multiplayer maps. Mark your calendars, gamers, for a thrilling ride awaits this October! The world of Modern Warfare 3 is all set to take center stage!