Google Maps Developing Fuel-Efficient Routes for EV and ICE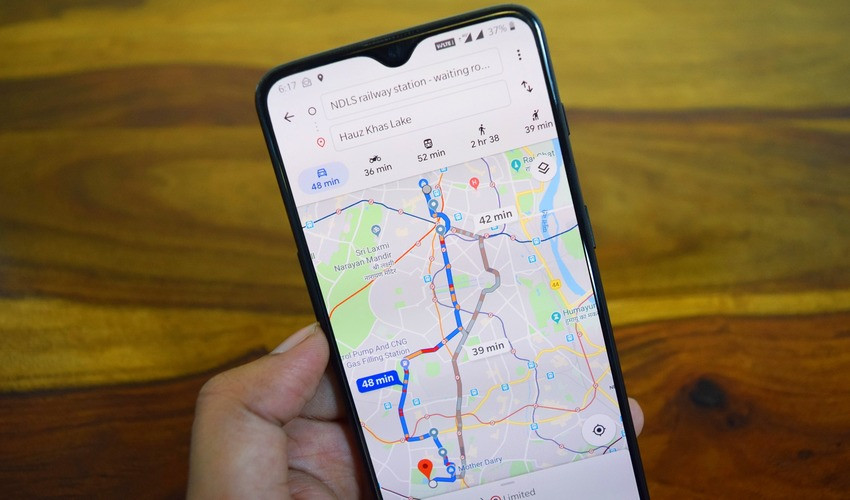 For those Americans having an electric vehicle (EV) or an internal combustion engine (ICE) vehicle at their disposal, Google Maps are likely to offer a handy novelty soon. As promised last year, the tech giant is currently working on a function that will provide car owners with the ability to pick the most fuel-efficient and environmentally friendly route while planning their trip. Not only is it energy-sparing for drivers but also caring for the surroundings. Read on for more details of what to expect in the near future.
The recent boom in EV and ICE types of vehicles has led to the interest of the Google Maps developers to upgrade the app features. The team is now working hard to present its nature-conscious users with the possibility to choose the most energy-efficient route from point A to point B. The peculiarity of this smart solution is hidden in the type of engine inside your vehicle: You will be empowered to set either EV or ICE options while navigating to your destination.
Currently, the app testers have to put up with the same routes for EV and ICE cars. Though there are strings implying that you can choose the engine type, it does not determine the exact engine that will be supported. It was spotted in the code of the beta update version 11.39 of Google Maps, which is temporarily invisible to common users. However, the engines of both vehicles have different operating principles, which has inspired the devs to think over a novelty. An EV vehicle's energy-efficient route might not be as smart for an ICE, and vice-versa.
Since the demand for such vehicles doesn't seem to cease, the new perk will definitely gain its aficionados in the US. Are you excited to hear about this fresh feature? Please, paste your comment below and get engaged in discussion with other fellow readers you can later meet on the road.