Amazon's Attempt to Entice Influencers Met with Mockery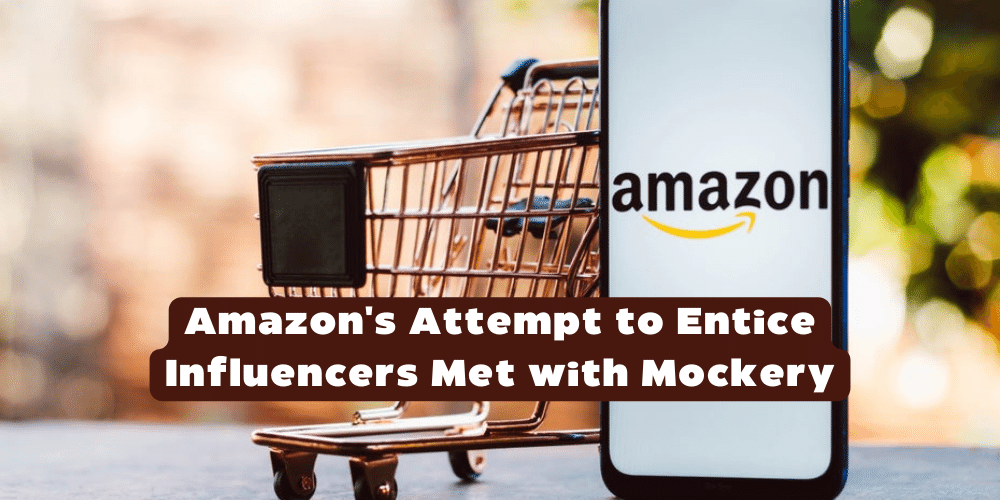 Amazon, in a bid to enhance its 'Inspire' shopping feed, is offering influencers $25 per submission of video content featuring a pair of products or more. The 'Inspire' feed, introduced in December, gives a new edge to Amazon's marketplace as it mirrors apps like TikTok, enabling consumers to discover products through short-form videos and photos by influencers and brands. Though innovative in concept, the disappointing pecuniary compensation being offered to influencers for their contributions is putting the multinational giant in a rather instigating light.
Amazon is approaching creators with a proposition of $12,500 in exchange for a maximum of 500 videos, translating to $25 per video. The company hopes to include 35,000 videos in total, with a budget limit of $875,000. Amazon is seeking video submissions that cover two or more products per video, featuring product reviews, comparisons, rankings, or inspirations for gifts.
Creators have found this offer far from appealing and took to social media to express their disdain at the low pay rate. The criticism being asserted by these influencers who toil at creating captivating and unique content emphasizes the fact that $25 per video is a far cry from the industry standards. In engagements with brands, influencers charge substantially more than what Amazon appears to be offering.
According to Brands Meet Creators, influencers usually charge around $212 for content akin to what Amazon is soliciting. Therefore, it might indeed be an uphill task for Amazon to attract creators who are accustomed to receiving about ten times as much per post. This comes just when TikTok, a current giant in the short-video platform market, is intensifying its e-commerce ventures by exploring in-app shopping, thereby directly competing with Amazon.
It is evident, as viewed by the creator community that Amazon's bid to win over influencers with this compensation might lean more towards representing a faux pas rather than a strategic incentive. As the content creators' industry continues to evolve, it will be interesting to see how Amazon refines its approach in a bid to boost its 'Inspire' shopping feed.