Best Free Games to Grab During The Quarantine!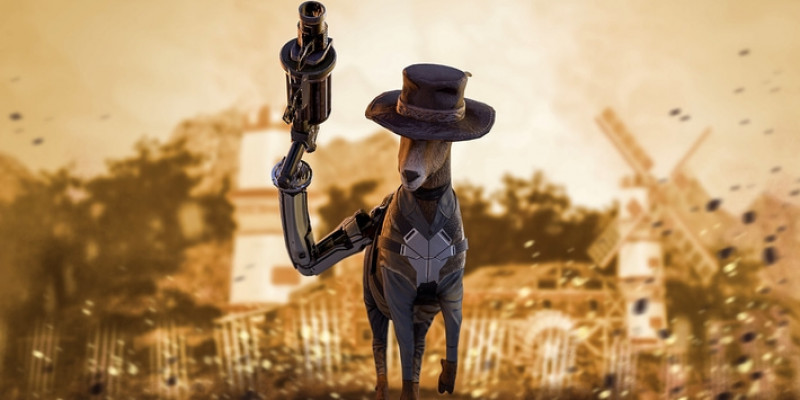 The quarantine forced us to be hikkikomoris. And that means one thing: it's time to get into hardcore gaming! But in case you're tired of re-playing Skyrim, and adventures of Nico Belic and cousin Roman do not charm you anymore — no worries! We've prepared some awesome games that you can get for free.
Enjoy!
1. Mini Metro — Joy of Engineering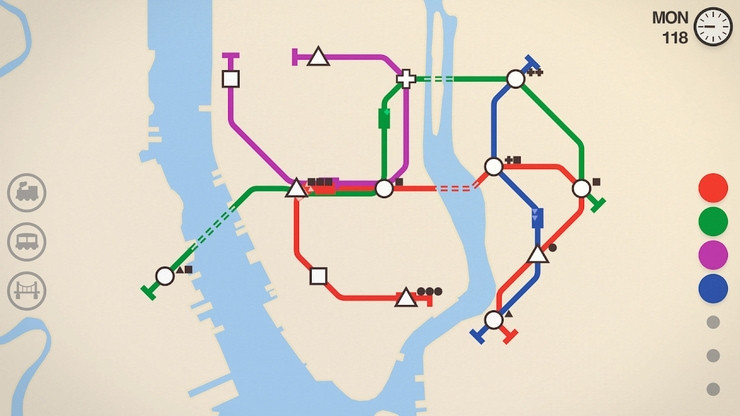 Price: Free with premium items
If you enjoy solving moderately complicated puzzles — rejoice. Mini Metro is a perfect anti-boredom remedy for the players with logical and creative minds. The mission is this: you must build and maintain a perfectly working subway system for a copy of a real-life city.
It already sounds like a challenge. But there's even more tough stuff to handle:
Regulating passenger traffic;
Arranging subway stations in the correct order;
Reacting to how the city changes all the time, etc.
Although Mini Metro has a meditative vibe, at times it turns into a legit thriller. Why? Well, if you make an error in your calculations — a disaster is unavoidable…
Build the best metro system and compete with other subway architects online!
2. Treasure Adventure Game — Rum Bottles & Cheeky Parrots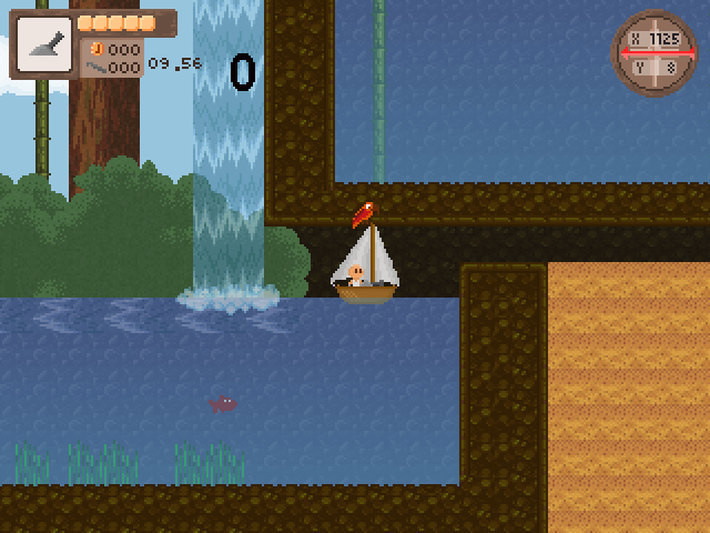 Price: Free
TAG is like an adventure that you dreamt of when you were a kid. At least that's what the game makes you feel with its caverns, treasure chests, cemeteries with greenish phosphorous ghosts and a scrappy companion parrot.
TAG rocks dreamy 8-bit stylistics with the fairy tale scenery. Plus you can't deny its classic platformer gameplay. So, if at times you wouldn't shy away from exploring a dungeon riddled with drunken skeletons — the game is what you need.
Treasure Adventure Island is a majestic gift for all indie and exploration genre fans!
3. The Stanley Parable — Where's Everybody Gone?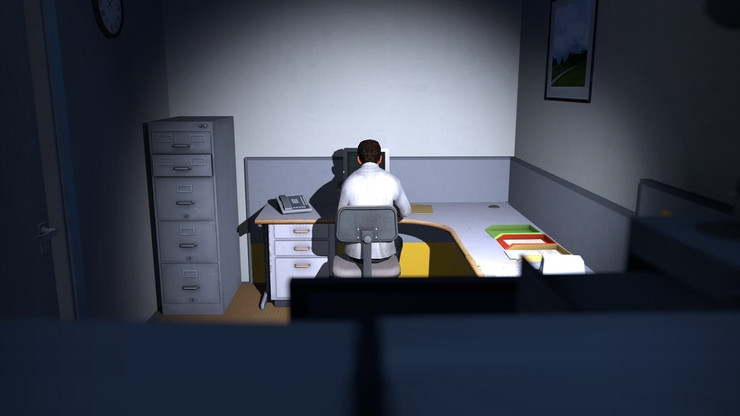 Price: Free
Imagine going to work one day only to find out all of your colleagues are gone. And your boss too. Sounds like a beautiful dream come true? Well, for a humble office employee named Stanley this situation proved to be a legit thriller…
There's a very sticky vibe of spookiness baked in this game. As you walk around the abandoned office, you hear advice, questions and witticisms from a snobbish bodiless voice. It speaks with a British accent and seems to … misguide you. Or maybe not? It's up to you to find out.
But no matter which exploration path you choose, you will complete the game. With a unique ending for each scenario. Just roll up the sleeves of your white office shirt and meet the unknown.
Stanley Parable knows how to keep you on your toes.
4. Goat of Duty — We Were Stationed in Goatnam…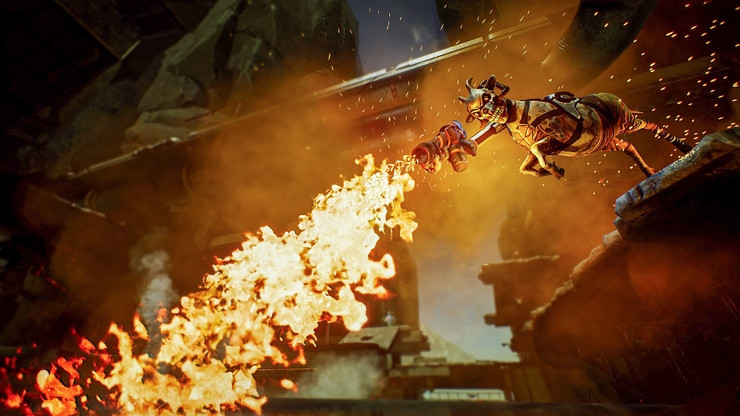 Price: Free
Goat of Duty is a wonderful lampoon of the popular FPS games: Battlefiled, CoD, Counter-Strike and others. You are tasked to play as a goat, killing hostile goats. In the name of the goat Gods.
As a part of an elite goat commandos — or Goatnados — you must defeat the enemy team. Expect to see numerous tools of death including assault rifles, hoof grenades, mini-guns and lasers. Sometimes goats can levitate, which adds even more healthy absurdity to the whole situation.
All in all, GoD offers quick and energetic matches with relatively small arenas. It's packed with decent humor, picturesque bloodshed and solid multiplayer.
Goat of Duty has finally changed the face of war — now it has two horns and a beard.
5. Stranger Things: The Game — Hello, Eggomaniacs
Price: Free
ST: The Game throws you right in the middle of bizarre events in the rural Hawkins. You start as chief Jim Hopper infiltrating the National Laboratory. Using your quick wit, tactical skills and visual memory, you must unlock other characters.
Soon, the whole gang will be assembled: Lucas and his slingshot, Mike, Nancy and other rascals. Each character is pivotal for progression, as they have unique talents and weapons. For example, El can teleport between baths and produce telekinesis attacks.
The game looks and feels super cozy. Blame it on the charming little streets of Hawkins, mysterious woods infested with hot-tempered owls and the retro art-style.
Stranger Things: The Game is your chance to visit the Upside Down personally.
6. Fallout Shelter — Helter-Shelter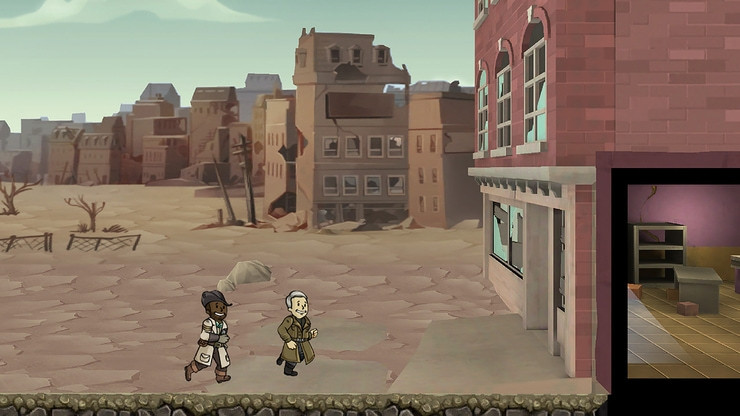 Price: free
You run a shelter. At first, with a few dwellers. To survive, you must produce food, water, electricity and medications. You must get weapons and prepare for raiders, radroaches and Claws of Death visiting you. You should be ready for an emergency every second.
Sometimes you'll be rewarded with an outside quest. Take the best three of you dwellers, equip them with AKs or Gauss rifles and explore the Wasteland. Collect caps, bottles of Nuke Cola and grab precious loot. Build gyms, construct legendary guns and make your dwellers… well, procreate.
Fallout Shelter will let you try the role of a dictator. While you're in quarantine yourself.
7. Alto Adventure & Odyssey — Cleanse Thy Mind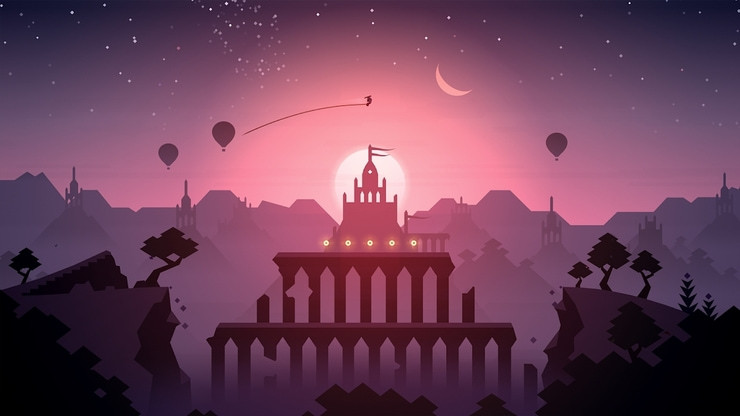 Price: free with premium items
Meditation could help you get away from stressful news and worries. But what if there was a playable form of it with stellar visuals and breathtaking physics? That's what Alto games are all about.
You will painlessly glide up and down the snowy slopes of Tibetan mountains in the first game. In the sequel, you will experience weightlessness somewhere in Peru or Mexico. Both places hypnotize you with heavenly graphics and dizzy physics that will tickle the insides of your stomach.
No more worries. Just a wind of adventure gently breathing in your face and endless freedom. And of course, lamas that you're supposed to catch.
Alto games will cleanse your mind with their Zen gameplay!
8. Call of Duty: Mobile — Bullet Flies, Someone Dies…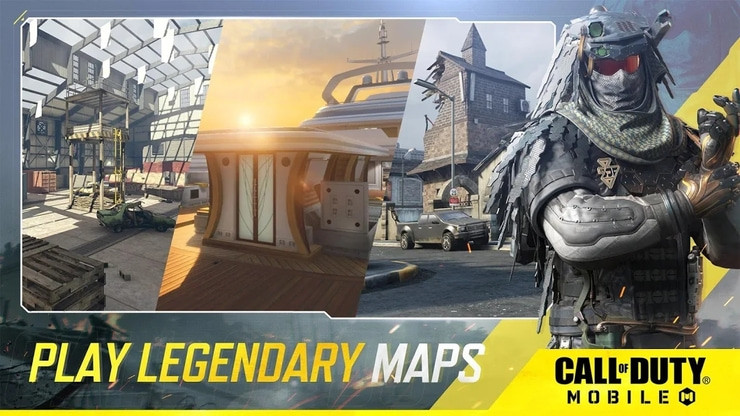 Price: free
CoD: Mobile is a wonderful shooter for your phone. It brings the authentic Call of Duty experience and a giant multiplayer: almost 200 million people get trigger-happy everyday in CoD: Mobile. There are various multiplayer modes — from a classic death-match to a battle royale, in which you'll clash with 99 players. There are also cool cosmetics and iconic weapons.
Be locked and loaded with Call of Duty: Mobile!
Quarantine Calls
We hope this little selection will help you stay sane while you're trapped inside the house. Do you know any other worthy games that can be nicked for free during these days of pandemic? Let us know in the comments!