Everything We Know About Marvel's Avengers Game So Far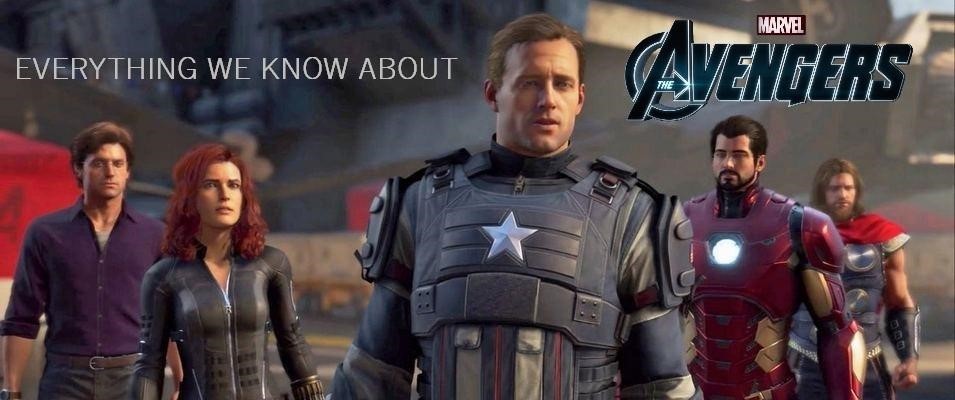 While the current phase of Marcel Cinematic Universe is over in movie theaters, in gaming the end (or rather the beginning) is to arrive yet. Marvel's Avengers (as it's announced) will be a definitive game based on the entire universe, with a multiplayer, advanced skill tree and our beloved characters (though not all of them). The game is developed by Crystal Dynamics (the actual creators of the latest Tomb Raider), with some assistance from Eidos-Montreal.
If you only want to know WHEN???, scroll down to the end. We understand you. But here is what is officially known or can be guessed more or less correctly.
The Gameplay
For all we know, this will be an action adventure game, with some RPG elements. Though the roster is limited, and heroes' appearance and manners are canonized, you are free to upgrade them the way you like. Each hero has a large tree of abilities and skills, and you select which ones to develop and which to postpone. It will affect the multiplayer, as two differently upgraded Hulks or Thors will differently team up with any given others.
What Avengers certainly will avoid is pay-to-win, as well as loot boxes. These elements are too heavily criticized now, and if there is one thing Marvel cannot do, it's disappointing us.
The Plot
As far as we know, the plot will be totally independent from what we saw in the movies (but probably inspired by some of the comic books). And yes. It starts on the day when Avengers celebrate their A-Day, and on that day the new helicarrier and HQ are presented. But something goes as wrong as can be. The incident that happened during the celebration caused death and destruction. It's not the first time Avengers Initiative is in danger, and this time they have to part.
They need to gather again in five years, when it turns out that the disaster on A-Day was more than an accident. Of course, there is a strong enemy that only Avengers can oppose. We guessed that hardly will it be someone from the MCU. And the rumors are confirmed. The villain of the first episode is Taskmaster, the one devoted comics readers already know as one of Captain America's foes.
In Marvel mythology, Taskmaster is a perfect martial learner, and it's enough for him to see someone performing a trick once to repeat it. Then he opens some sort of martial schools for lesser villains. It's a good candidate for the boss position, while his disciples may serve as regular enemies.
The Heroes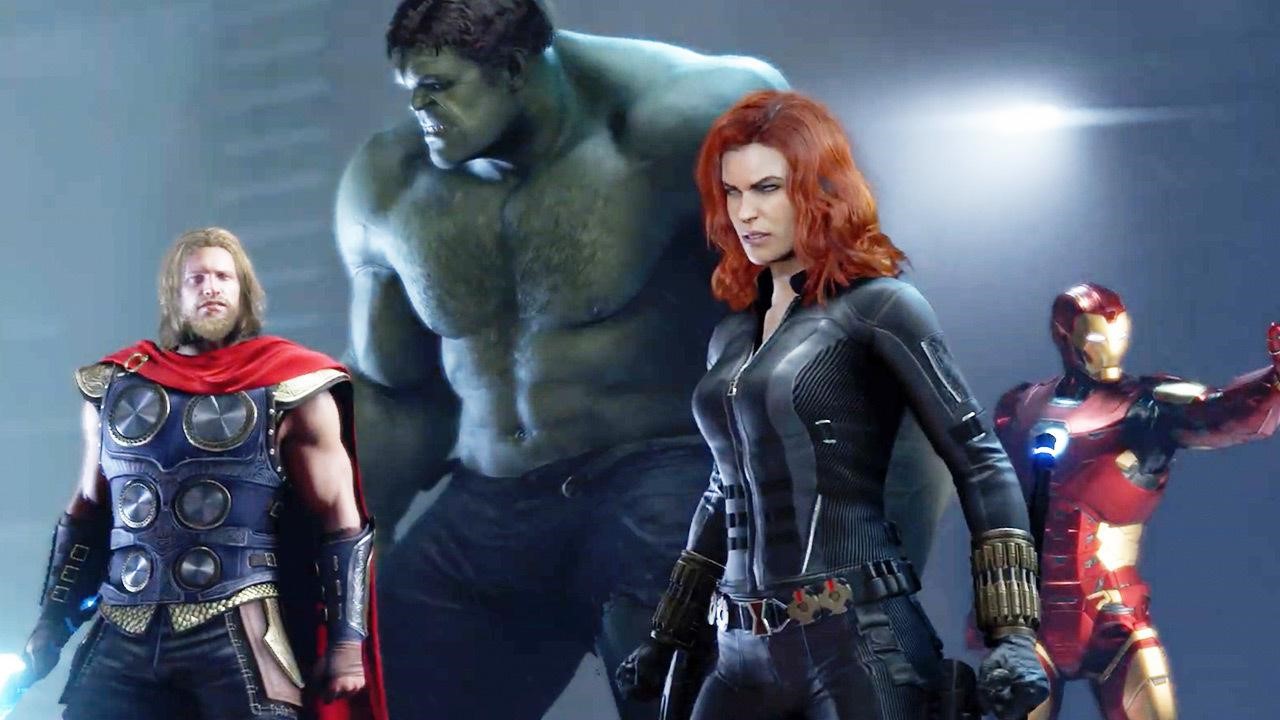 It seems incorrect to call them just "characters", as they deserve recognition as the heroes. So, the playable characters will be the Iron Man, Hulk, Thor, Black Widow, and Captain America. Other familiar ones will surely appear as NPCs.
Attention to the voicing! Maybe you expected Chris Hemsworth to speak for Thor, and (oooh!) Robert Downey Jr. for Tony Stark? The reality is different, but just as authentic. Most heroes are voiced by voice actors already that Marvel fans should already know.
Bruce Banner is voiced by Troy Baker; he's never played Hulk before, but in animation series, he's been Loki, Groot, Hawkeye, and others. Tony Stark speaks with Nolan North's voice, for the first time in this role, but often behind other Marvel characters, like Deadpool, Vulture, or Ant-Man, in animated series and games. Behind Captain America you'll hear Jeff Schine, the only debutant in the cast. Other characters sound more familiar. Thor speaks with the voice of Travis Willingham, and Black Widow is voiced by Laura Bailey, like in animation.
The roster of heroes will grow, as does the Marvel universe. The DLC will probably add more heroes. The only one who'll probably remain unlisted is Peter Parker. So far (and it seems, for long) Spider-Man is a Sony-Man. But the trailer hints that someone might be gone too soon (we'll whisper in your ear that it's Steve Rogers). Or is there a planned twist behind?
Game Modes
Let's start with the best part: there will be NO Battle Royale! Exhale and relax. Yet there will be multiplayer mode. While for single player mode you can select any of the five characters, multiplayer supports teams with up to four players, and (we suppose) there can only be one of each hero.
The game is said to be mission-based, but that doesn't exclude open world. Between the missions you can just roam the city, complete minor independent quests, and grind for more score.
Release Date and Platforms
And – voila! – the release is scheduled for May 15, 2020. The game will be playable on PC, PS4, Xbox One, and Google Stadia. As for Nintendo Switch, there's no info yet. On the other hand, Switch owners will enjoy Marvel Ultimate Alliance 3: The Black Order in July already. The price hasn't been announced yet, but don't expect the game to be cheap. Though, as it's taken years of development, it will provide long hours of gameplay, with DLC granted, and it won't be monetized by compulsory microtransactions. We guess the game will be quite expensive, but worthy.
Is It Only a Start?
What we know for sure now is that Marvel (as well as Square Enix) is not going to clone the game. Instead, the publisher will roll out free DLC, so the game's universe expands along with the roster. Well, most of us have seen it happen to Windows 10: claimed the last of its kin, but constantly updated.