How to Save on Xbox Game Pass and Live Gold This Black Friday Week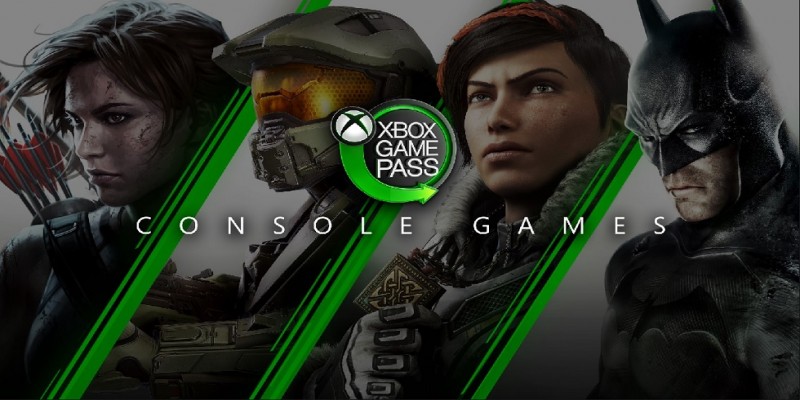 The world stops selling you stuff once and transfers to a subscription model more and more; Microsoft is one of the leaders in this race, and Xbox owners, with a hardware console at the TV, now coexist with Xbox subscribers, playing games on PC with maximum comfort. Those access a large library of games in a cloud mode playing them, in fact, remotely for a moderate monthly fee. That's the Netflix model, and applying it to gaming works just as well as with movie rental.
If you have been hesitating about whether it's worth this, if you don't actually own your copies, this Black Friday comes with a chance to try. There are some quite attractive deals; but if you wait a little more, probably you'll meet even sweeter offers that uncover the world of Xbox for you. During the next weeks, Game Pass, Game Pass Ultimate, and Xbox Live Gold can be purchased for a better price.
Breaking Commercial
We'd recommend those really into gaming to wait and see what Microsoft announces at its event named X019. It will take place in London on November 14, and probably, along with other revelations, there will be lots of announcements on sweet offers. Watch it on YouTube, Mixer, or Twitch from 12 PM PT to 3 PM PT that day.
What Xbox Subscription Offers
In fact, buying a console and them discs or cartridges with games (like it was back in the 1990s) is archaic now. Cloud is the key. Buying a copy of a game lets you play, but there are extras only available with a subscription. So let's see what each of them brings.
Xbox Game Pass ($10/mo) for console lets you play any of over 200 games released for Xbox. The collection grows constantly, with new titles added monthly. Others get removed just as constantly, but if you decide to keep some of them, you'll get your special discount. And, yes, it also concerns exclusives and top games, like Forza Horizon 4, Gears 5, and Halo: Infinite.
Xbox Game Pass for PC ($5/mo) is an analog of that above, but it's only offering games compatible with Windows 10. You need to use the Xbox app for Windows 10 to use this subscription and, thus, the games. It's similar in most ways; you also get discounts for the games removed from the collection, and you can enjoy the premium games the very day they hit the market. More than that: you can enjoy the first month for just $1!
Xbox Live Gold ($10/mo) is a separate subscription compatible with any of those above. It enables online multiplayer mode in your games, and also offers exclusive discounts and free games, so it pays if you purchase games on a regular basis. If you subscribe for a longer period of time, you get special discounts. Say, three months will cost you $25 instead of $30, while 12 months are $60 instead of $120.
Xbox Game Pass Ultimate brings you all the features of the previous three. So, you get your Game Pass for both your PC and console along with privileges provided by Live Gold. The first month (if you decide to subscribe for more than one) is just $1, and then you'll pay the regular price.
Discounts and Offers Announced
First of all, let us point out one moment. Xbox subscriptions are meant to stack, no matter how long it takes for your current subscription to expire. So it makes sense to subscribe in advance even if you have much time left, as now plans are cheaper than ever.
Xbox Game Pass Ultimate: Buy 3 months, get 3 months free | $45 ($90)
This one by Walmart is of the most attractive offers around, since it's the definitive subscription, providing all the features available in every other plan. And here it comes for half a price, saving you $45 at a time. It's certainly the biggest discount available so far for Ultimate. Of course, this offer will soon expire, so hurry up if you're positively on Xbox for years. If you aren't a subscriber yet, you can become one and get your first month for just one buck. So we recommend you to do so and prolongate your subscription with this offer.
Xbox Live Gold: 3-month membership | $15 ($25)
On BestBuy, you can have about the same half-a-price deal for Live Gold subscription. In addition to the regular $5 off, if you subscribe for 3 months, you get an extra $10 off. It results in $5/month – really half a price, and just for three months. On the other hand, a regular yearly subscription offers you the same monthly price. But if you're not sure whether you need it for a whole year, this option is much better.
Xbox Game Pass Ultimate: 3-month membership | $25 ($45)
This offer by BestBuy seems inferior to that by Walmart, offering you $20 off your 3-month Ultimate membership. But it starts on November 28, right when Walmart closes its deal. So, if you miss it out at Walmart, there will be BestBuy to offer the next best deal. If you purchase two, you can have a 6-month subscription for $50 instead of $90, or 3 extra months for $5.
Your Black Friday
What deals do you expect? Do you consider Xbox subscription worthy at this price, or even maybe for the regular? Maybe you know something better? Come on and drop a line in comments if you have something to share.