Ten Must-Play PC Games Releasing in 2020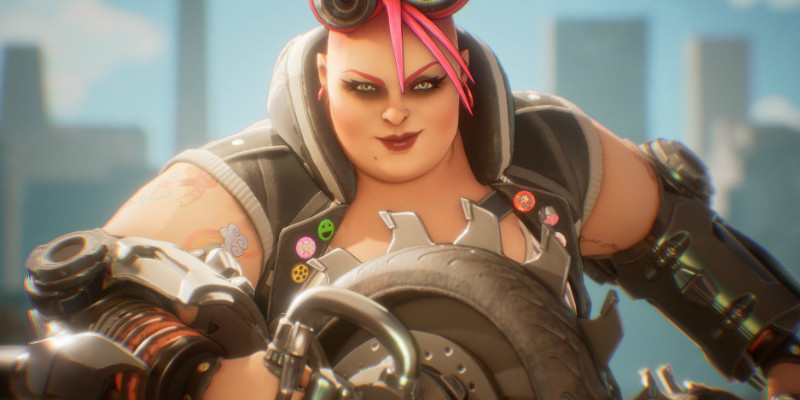 The year 2019 is almost coming to an end and you are looking at the upcoming fantastic video games title to add to your collection. This year was great with plenty of incredible games releases on different platforms that satisfied our gaming passion. We witnessed triple-A gems across PC, Switch, PS4, Xbox One, etc., where every platform pushed its boundaries and offered amazing gaming experiences that were never imagined before. We celebrated our favorite games getting the recognition and roundly rejected few at the same time, whether it is lack of content, graphics, gameplay, or the tile was drab in every aspect.
Among these huge games, choosing the best one is not an easy task too. From the satisfying balance of beauty and brutality combats in Sekiro: Shadows Die Twice, the polished and fun battles of Apex Legends that feature characters with unique capabilities built for teamwork, and to the stunning visuals and engaging strange paranormal world of Control, 2019 has been a great year full of bleeding-edge titles that checked all the boxes of fans demands.
With 2020 quickly approaching, there are plenty of great PC titles to look forward to in the next few months. We have created a list of these fantastic PC games from various genres to suit your gaming passion–where each entry proves that PC is still the ultimate gaming platform. These masterpieces are definitely worthy of adding to your wish list. So without further ado, let's check these out.
Nioh 2
Expected Release Date: March 13, 2020
We simply don't want to lead you on to contemplate that Nioh 2 will be "challenging" or "intense", as it is an absolute brutal brick-wall of difficulty. The Nioh 2 beta test literally cranks up the cruelty dial and means real business just like the first game of the franchise. We are not boasting here, but we have clocked every "Dark Souls" entry, be it Sekiro: Shadow Die Twice or Bloodborne, but Nioh 2 has kicked our arse. It is twice the Sekiro killer—the game presents a new hero who is part human and possess supernatural powers of the demons (yokai). He can also take some pretty bizarre forms to gain advantage over some monstrosities in the game from the Sengoku period. Players will no longer portray as blue-eyed Irish samurai Willaim Adams as this prequel takes place some fifty plus years long before his birth. They will be able to create their own protagonist: a yokai spirit.
The game is a historical fiction just like the original one, which is set in the fifteenth century in Japan. Apart from the customized character gameplay, Nioh 2 offers upgraded combat mechanics and exciting features such as traversing between the yokai and human worlds, all five weapons from the first game along with new types, moves and abilities, a three-player cooperative multiplayer mode. With challenging gameplay and new powers, Team Ninja's new samurai video game is definitely a rewarding prequel that will soon make its way to PC in March of 2020.
Doom Eternal
Expected Release Date: March 20, 2020
Get ready for the goriest, grotesque, glorious, frenetic and excellent reboot of its 2016 predecessor, a game we have been anxiously anticipating since Bethesda and id Software unveiled it at E3 2018. Fans also got the chance to look at the gameplay during the Quakecon 2018. The demo's numerous bits and bobs gave us great hope that its developer has managed it in spades, and Doom Eternal will be an even better game. This second entry retains the heart and soul of its predecessor, and we call it a pure, unfiltered, adrenaline-fueled action, wonderfully brutal FPS, and direct furtherance of past events. Players will navigate Hell to battle against an army of badass demons through the wreckage of space stations in Mars's orbit.
The game features new climbing abilities, a grappling hook to latch onto nearby surfaces and enemies, and multiple options for mobility, such as monkey bars, portal and jump pads. Demons have more detailed damage models, so even when you destroy their parts, they can still attack you with their secondary abilities. This will quickly replenish the health and ammo of the Doom Slayer—the playable character. Along with the single-player campaign mode that lets one player attack others in their single-player campaigns, Doom Eternal has a new competitive 2-demons-versus-1-Doomguy multiplayer mode. We just can't wait to bloody our hands in this very Doom game releasing on PC next March.
Bleeding Edge
Expected Release Date: March 24, 2020
Bleeding Edge is a multilayer messy and melee action game from Hell Blade developer Ninja theory. This third-person brawler was officially announced this June at Microsoft E3, and it looks like an obvious departure from the developer's previous work. Many explain this upcoming game as "Overwatch" in third-person, which is somewhat reductive, in fact, Bleeding Edge is a 4v4 hero shooter with a pretty strong look and a fun character design—you can be someone riding around on a hoverboard or a pink haired lady who can turn into a motorbike as the game features several characters with cybernetic limbs.
This stylish team-based action shooter with wild characters throws its players on a map with a futuristic setting where body modification is immensely popular. All characters in the game have got some basic and special combat moves with varying cooldown timers. So when a character uses its strongest moves like the redhead gizmo riding around a rocket till it explodes, it is going to shut down for a bit. The game gets pretty chaotic when all the characters onboard are executing these moves requiring the team to communicate and work together to emerge victorious. Bleeding Edge has a lot of potential to become the next big multiplayer sensation, and we are definitely impressed with this video game releasing in March next year.
Half-Life: Alyx
Expected Release Date: March 2020
After almost 13 years, Alyx Vance is returning in the upcoming Valve's VR prequel next year. Playable on any PC-based VR headset, it is not Half-Life 3. Instead of consoles or gaming PCs, players will load it onto their faces through the VR headsets. This latest game in the long-dormant Half-Life series remains faithful to the spirit of the franchise: intricately woven chronicle, satisfying and weighty combat, world exploration, etc., it also pushes the boundaries for VR. The game will run on any VR headset that is SteamVR compatible.
The main character Alyx Vance made her debut as a resistance fighter in Half-Life 2, and the latest edition establishes a story that took place before the second edition through the eyes of Alyx. She was raised by Eli Vance, her father and a genius scientist, in a world controlled by Combine-the main antagonists of Half-Life 2. The latest trailer reveals a very sophisticated hand motion tracking we've seen that enables you to do very precise manipulation. With enhanced interactivity level and more involvement of puzzling elements, we are sure Valve really nailed what we have witnessed in the trailer; March seems really far away, and we can't wait to dig our teeth in.
Wasteland 3
Expected Release Date: May 19, 2020
Wasteland 3's post-apocalyptic horrors will definitely chill you to the core, you might have seen usual torments—cannibalism, famine, torture, etc., but are you prepared for the sight of a gigantic robot? This squad-based role playing video game was announced by inXile Entertainment in September 2016, and its crowdfunding campaign was launched in the next month. Its predecessor, Wasteland 2, was a high-profile crowdfunding success and the latest installment repeated this success by concluding its campaign a month later with over $3 million raised.
While Wasteland 2 was enjoyable and captured the severe hypothetical realities of the post-apocalyptic American Southwest, its writing did the heavier part of the lifting, and it is in short supply in Wasteland 3 trailers. It looks prettier, snowier, sleeker, and more polished apocalyptic version of its five year old predecessor. The latest edition is downright stunning, apart from its cinematic conversations, the overworld map has got an upgrade with much better character models. Overall, the game looks more polished and ambitious than its predecessor with more guns and snow, but all we can do now is to mark May 19 on our calendars and wait for the release.
Halo: Infinite
Expected Release Date: Holiday 2020
In its highly touted Xbox E3 press conference, Microsoft announced that its upcoming sci-fi shooter sequel Halo: Infinite was going to be the launch title of its next generation Xbox named Project Scarlett. It's a pretty big deal as Halo: Infinite will definitely tap the full might and burnt of the Xbox's latest hardware. In this next chapter of the legendary Halo franchise, the Master Chief returns. The game has been created with the new Slipspace Engine, and the developer 343 Industries has used its powerful and intuitive tools to bring back the classic Halo gameplay with a AAA cinematic look.
The franchise has had its ups and downs with Halo 5 as the major disappointment. The latest installment will probably be a return to form, reminding us why this series has been so highly regarded. While the gameplay is not much revealed in the trailers, we do have some good news for the long-term fans of this series: The game's protagonist, Master Chief, will be taking center stage, and the game will include split-screen co-op multiplayer. The Halo enthusiasts will surely learn more as the launch date comes closer, and the developer has promised to push out beta tests prior to the Holiday 2020 release.
Guilty Gear Strive
Expected Release Date: Late 2020
The next installment of the Guilty Gear series celebrates the franchise's 20th anniversary and, oh boy, it is a pretty gorgeous game. With its addictive gameplay and incredible animation, this new anime fighting game stylized as Guilty Gear –Strive is going to melt your eyeballs. After the two hit franchises BlazBlue and Guilty Gear in the 2D fighting game space, Arc System has dropped a new trailer of the latest edition guilty Gear-Strive that takes the series to a new level or BRAHsomeness.
With a more simplified control scheme, the game shows off hyper-stylized action and gorgeous graphics. However, this game is neither the series' evolution nor a "return to its roots". During EVO 2019, Daisuke Ishiwatari, the General Director has, in fact, dubbed it is a "complete rebuild of the franchise" where all charming and unique elements of the series have been used. GG's trailer shows a montage of action along with the revealing of characters – Chipp Zanuff, Ky Kysike, May, Potemkin, Axl Low and Sol Badguy. Also, Faust, the weirdest and most recognizable character, looks to be making his return. The newest Guilty gear is coming to beat you senseless in late 2020s.
Elden Ring
Expected Release Date: TBA 2020
FromSoftware's latest project, its next big open world RPG named Elden Ring, was officially announced in a spooky showcase at Microsoft's E3 briefing in 2019. The demo reveals the new game set in a world created by the Games of Thrones author George RR Martin in collaboration with Dark Souls creator Hidetaka Miyazaki. While the cryptic demo does not reveal much about Elden Ring just yet, fans can't hide their excitement for this new title from the studio behind Sekiro, Bloodborne, and Dark Souls.
The trailer retained the developer's signature challenging gameplay and points towards a catastrophic occurrence in a dark fantastical world. This third-person action role-playing game features similar elements of a Souls game, but on a much larger scale. We will see some new gameplay mechanics like combat and horseback riding. The relentlessly creative minds behind the game's mythos confirm that soon we will have access to the special and well-realized world with compellingly stunning lore FromSoftware is well known for bringing to the table.
Gods & Monsters
Expected Release Date: TBA 2020
From the creators of Assassin's Creed Odyssey and Ghost Recon: Breakpoint, comes another intellectual property Gods and Monsters. It seems that Ubisoft has finally decided to fully dive into the rich and fascinating ocean of mythology after it tested the waters with Assassin's Creed Odyssey. The developer has described this game as "the most open game ever" as there will be no prescribed order of tasks to complete the game.
This storybook adventure is set in the antic world of Greek folklore and takes its inspiration from The Legend of Zelda: Breath of the World. The Ubisoft E3 2019 presence did not showcase much about this game, but its cinematic trailer did show the core mechanics of the Zelda game, breathtaking creatures roaming in vast landscapes. Gods and Monsters, with its unique experience and playful art style, is set to release in 2020.
Baldur's Gate III
Expected Release Date: TBA
Baldur's Gate III was recently announced by Larian Studios that gained fame with The Divinity: Original Sin during the latest E3. Though the key details of this latest instalment are quite thin on the ground; all we know is that the announcement is real. One of the finest RPG developers is making a sequel of one of the best RPGs. Larian has not revealed much about the story, gameplay or release date, but its cinematic trailer shows some excellent body horror. Furthermore, players won't start from inside of the city of Baldur's Gate as the whole city won't be available to them. The game features a new story that takes place in the current era of the Forgotten Realms. The developer has hinted that there can be other planes, or the story may even get to the Underdark.
2020—A Big Year with Exciting Releases
Forget 2019 and dive into the most exciting games coming out in 2020. Seems like it will be a bumper year for video games. Do let us know in the comments section which games from our list you are anxiously waiting to play.