Hottest Confirmed PS4 and PS5 2020 Exclusives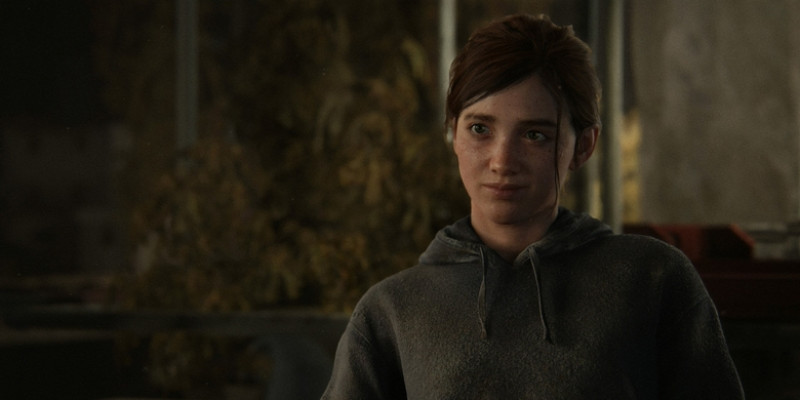 The release of the next PlayStation generation is set on December 2020! However, the list of exclusives for the 7-year-old PS4 is still growing. Sony also confirmed that the upcoming PS5 would support backward compatibility for exclusives and other games, so it's high time to look at the line of upcoming exclusives for both consoles. Unfortunately, there's only one confirmed exclusive title for PS5 so far, but the list will expand closer to the console release. Perhaps Sony wants to surprise us with something incredible!
1. Godfall – Late 2020
Gearbox announced Godfall at The Game Award 2019 this winter. It will be a picturesque 3rd-person action-RPG with a dynamic melee combat system. The key feature of the game will be the local and multiplayer cooperative modes for teams of 3 players. There's not much info about the gameplay mechanics. Some short posts on PlayStation Blog reveal only slasher mechanics and the looting system.
Nevertheless, the reveal trailer looks so impressive that we can't wait to take a look at the final result. Godfall is planned for late 2020, but Sony promised to reveal some more information about the title this spring.
2. Granblue Fantasy: Versus – February 6
This already happening! A free-to-play mobile franchise is about to become a full-scale console game! This 2.5D fighting experience reminds good old Naruto: Ultimate Ninja Heroes for PSP, but with a brand new universe and an original roster of characters. The most recent E3 2019 announcement of the title revealed 11 characters from the original mobile game. More of them will come in the final version and DLCs.
3. Street Fighter V: Champion Edition – February 14
The original Street Fighter V came out 4 years ago, but it underwent so many dramatic changes that the Champion Edition is anticipated as a new installment. It will present an updated roster of characters with as many as 40 new names. One of them is Seth from the previous chapter. Champion Edition will also start a big fighting season for 2020. Rumors say that it could be a warm-up prior to Street Fighter VI release on PS5 and Xbox Series X.
4. Marvel's Iron Man VR – February 28
This PSVR exclusive is going to provide one of the most stunning VR experiences of all time. It's a unique opportunity to wear Tony Stark's helmet, talk to Jarvis, and fly in the powerful armed exoskeleton. The story of the upcoming game remains in secret, but it will definitely be a breathtaking adventure.
5. Final Fantasy VII Remake – March 3
The 2019 trend for remakes of legendary Japanese games seems to remain actual in 2020. This time, Square Enix decided to revive the 1997 Final Fantasy VII that became one of the most successful installments in the series. Believe it or not, but it was first mentioned 20 years ago as a PS2 remake. The rumor was officially confirmed by the developer only in 2015. This year, 23 years after the initial release, we will finally see the marvel on PS4.
6. Nioh 2 – March 13
Following the financial success of Nioh in 2017, Team Ninja revealed a sequel at E3 2018. The new game will send us to times before the original Nioh. Judging by the demo version of the game, there will be many new enemies, special powers, and a better character customization editor. Nioh 2 director, Tom Lee, reported that the team processed all the feedback from demo players and made a lot of improvements. If that's true, Nioh 2 will be the next best samurai action game of all time.
7. Persona 5 Royal – March 31
Four years after the release, Persona 5 is going to get one more global update. Persona 5 Royal will provide you with loads of new content, including the new 3rd semester, 20 brand new soundtracks, a Phantom Thief, and more. Besides, a collector's edition will come out with a special theme for the PS4 menu, an artbook, a CD with the official soundtrack, and a real Joker's mask.
8. Predator: Hunting Grounds – April 24
We haven't seen games about Predator since 2013, except for the mediocre Windows VR project that came unnoticed in 2018. Hunting Grounds is announced to be based on the legacy of the 2010 Alien Vs. Predator by Rebellion Developments. You will be cable to experience hunting in the role of Predator and surviving on as an elite jungle mercenary. The Predator powered by AI will challenge your survival and strategy-making skills. A wide range of equipment, gadgets, and class-unique items will help you to get by.
At the same time, the Predator's gameplay is a pure massacre. You can choose from several Predator and mercenary classes and jump into the multiplayer action. It's going to be one of the best multiplayer shooters for small teams in 2020.
9. The Last of Us Part II – May 29
Five years after the original game events, Ellie and Joel have finally settled down in a peaceful village of survivors. Instead of celebrating the new home, Ellie decides to go for a new dangerous journey. Her teenage heart is full of courage to find justice in the destroyed world. The Last of Us Part II will be the most visually advanced game for PS4 due to the latest engine by Naughty Dog, so it's definitely a must-have.
10. Ghost of Tsushima – Summer
The creator of the popular Infamous series is going to establish a new hit series this summer. Ghost of Tsushima will take us to times when electricity hasn't been discovered yet, and the most powerful weapons were a sharp sword and a cold heart. The action takes place on the Tsushima island in the 1270s when Mongols invaded Japan.
PSN trailers revealed the enormous open-world universe created with incredible attention to detail. The game doesn't try to be photorealistic like The Last of Us, but the stylized lighting makes every view stunning.
What Will Join Your Collection?
Now you can decide which exclusives are worth waiting in 2020. Which of them would you like to add to your PlayStation collection? Tell us about your favorites in the comments section, and don't hesitate to share the list of these hot releases with your PSN friends!